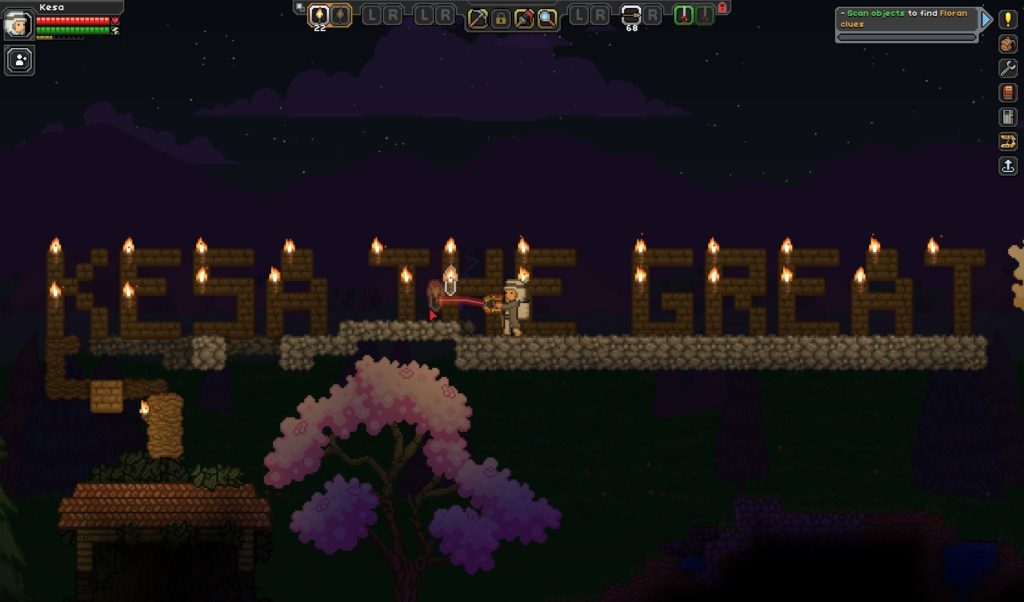 "Kesa the Great"
In 2018 I played Starbound. It was a fun, complicated, slightly buggy game with a non-intuitive interface. I died so many times. I took screenshots. I annoyed friends. And I drew some of the fun I had. Today I felt like seeing those images again.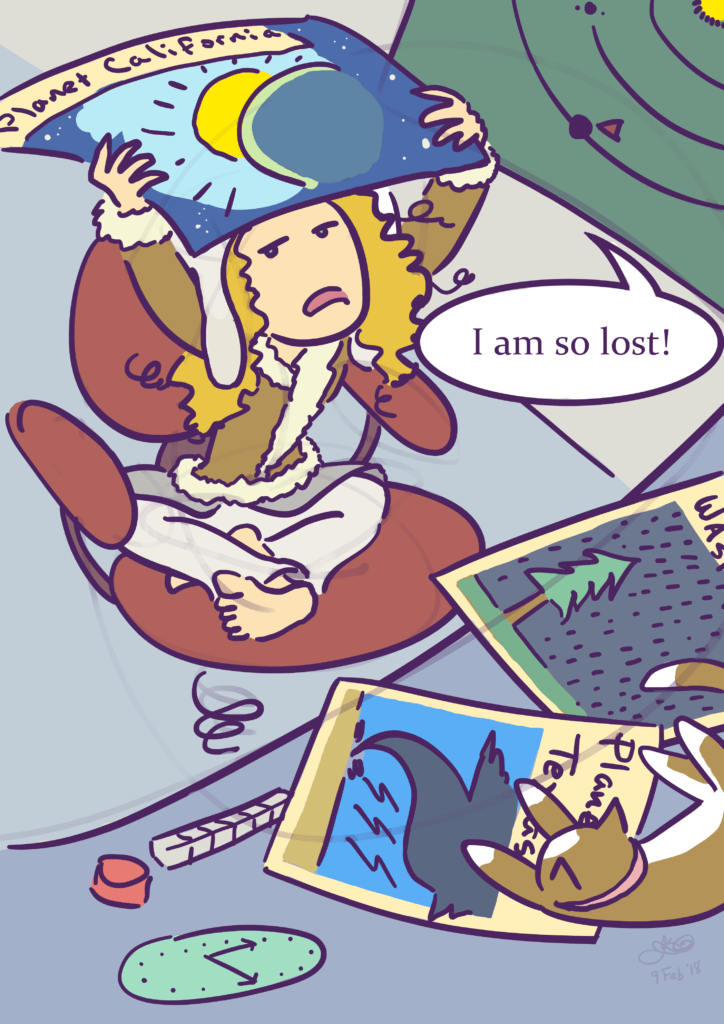 "Kesa has always had trouble map reading."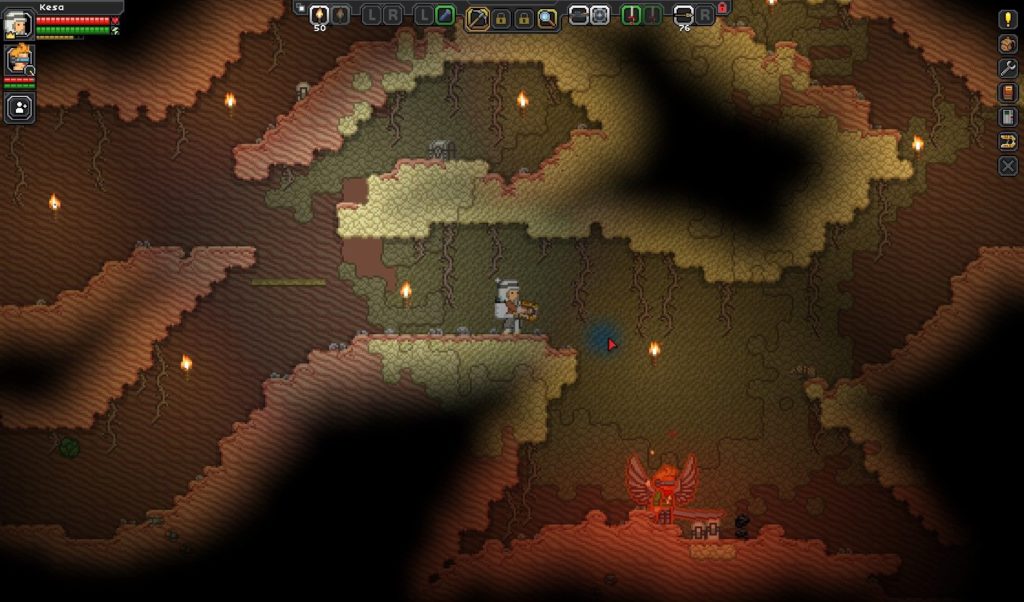 "Mining into the depths of this world"
It was a safe place in which to take risks and test boundaries. So I did. And I'm glad I did, because I discovered my great Starbound talent — falling into holes.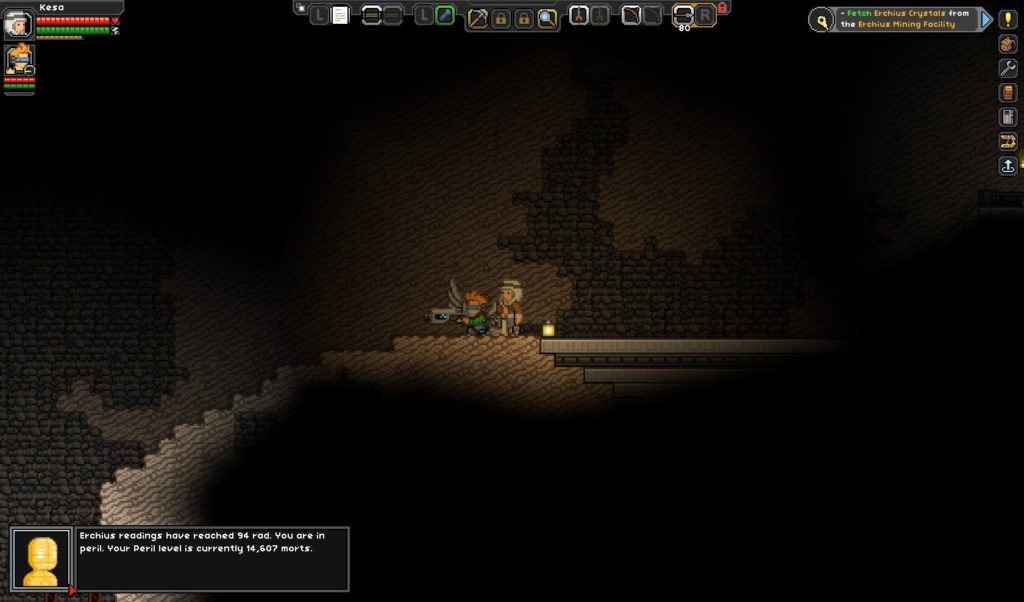 "The Erchius mine mission wasn't unnerving at all. Not a bit."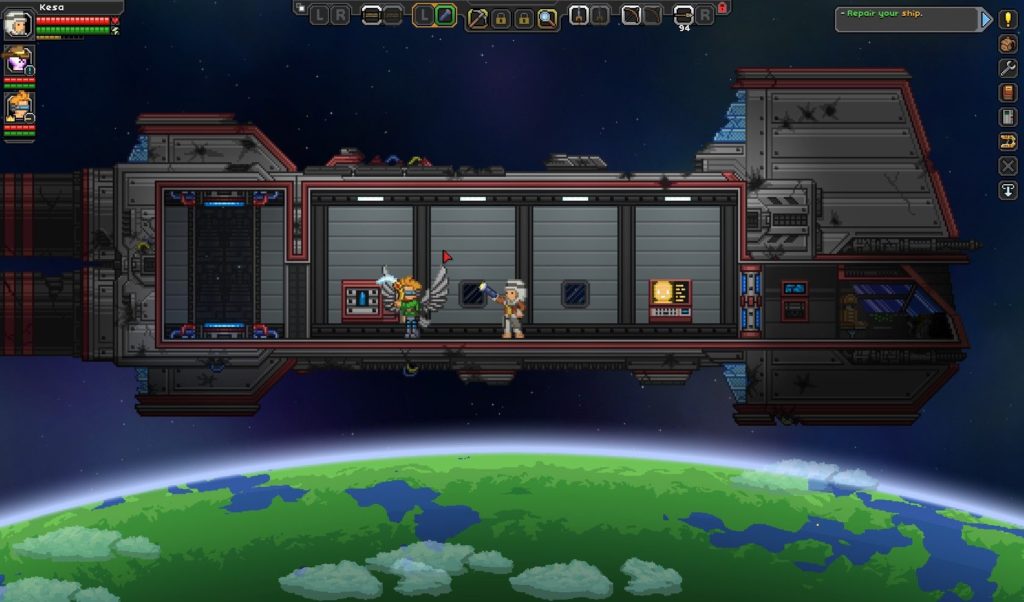 "My Starbound ship was always this basic."
My ship never changed in all the hours I played the game. Others made theirs into small cities. In their minds' eye, it was their home.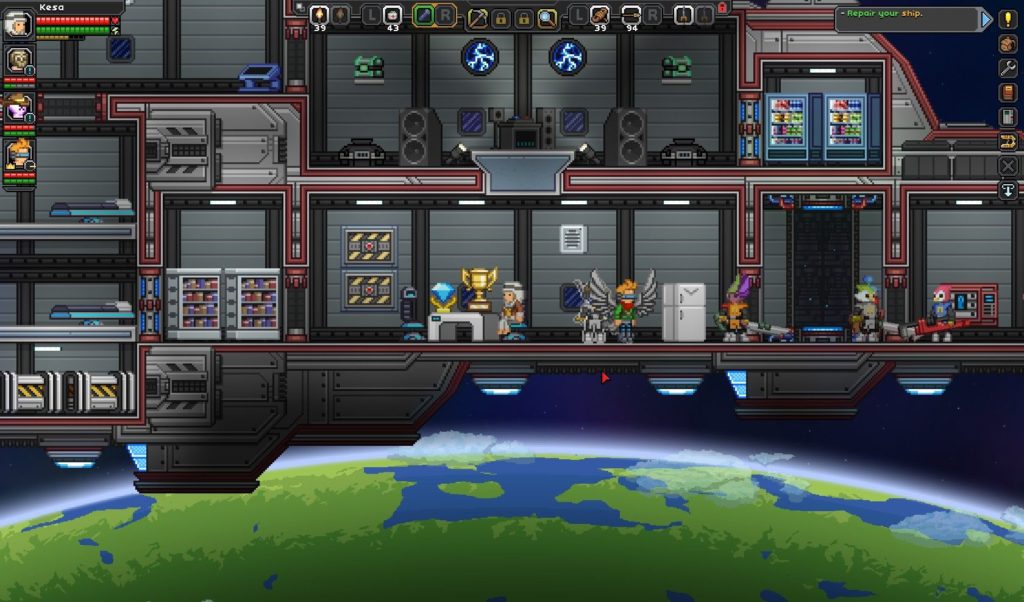 "Small city-ship."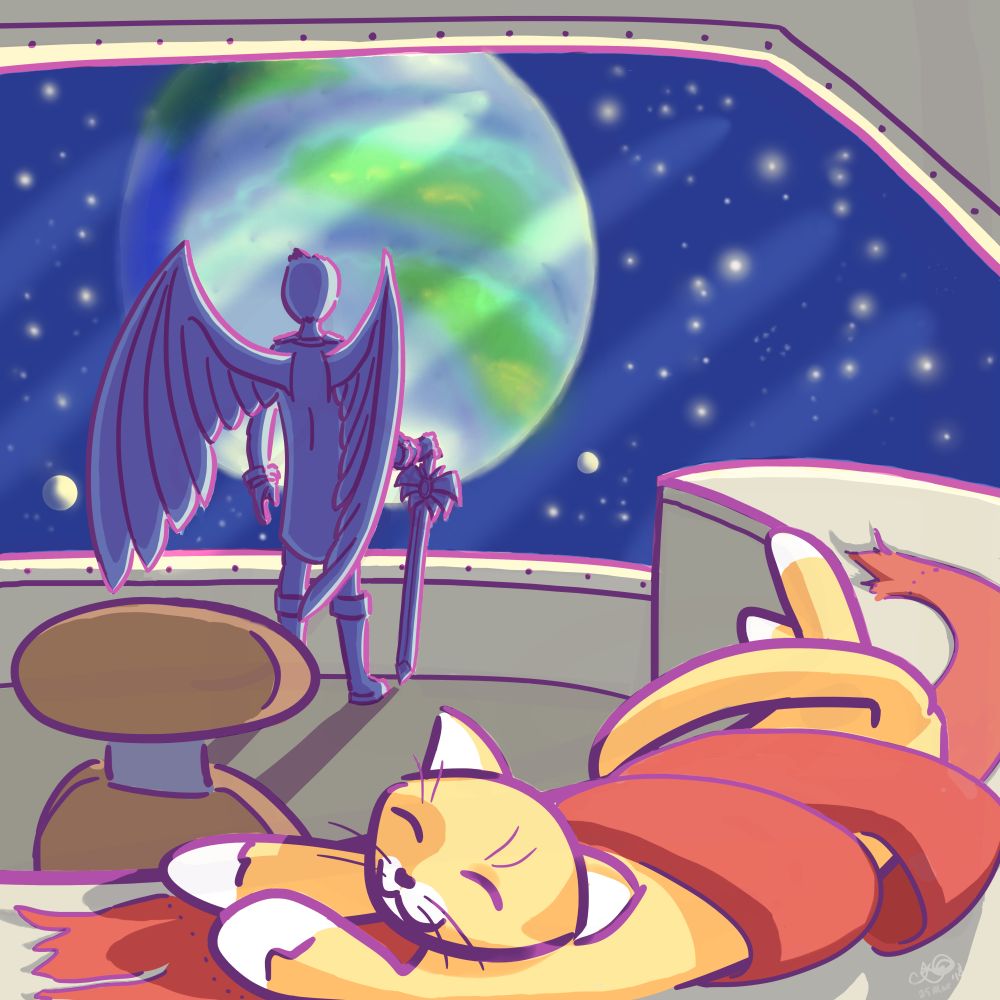 "Starbound ship bridge"
The effort they put into vehicles, I poured into building. We made a hotel CCG complete with a medical wing named after a CCG-famous Quiplash line. Strangely, we never had any patients.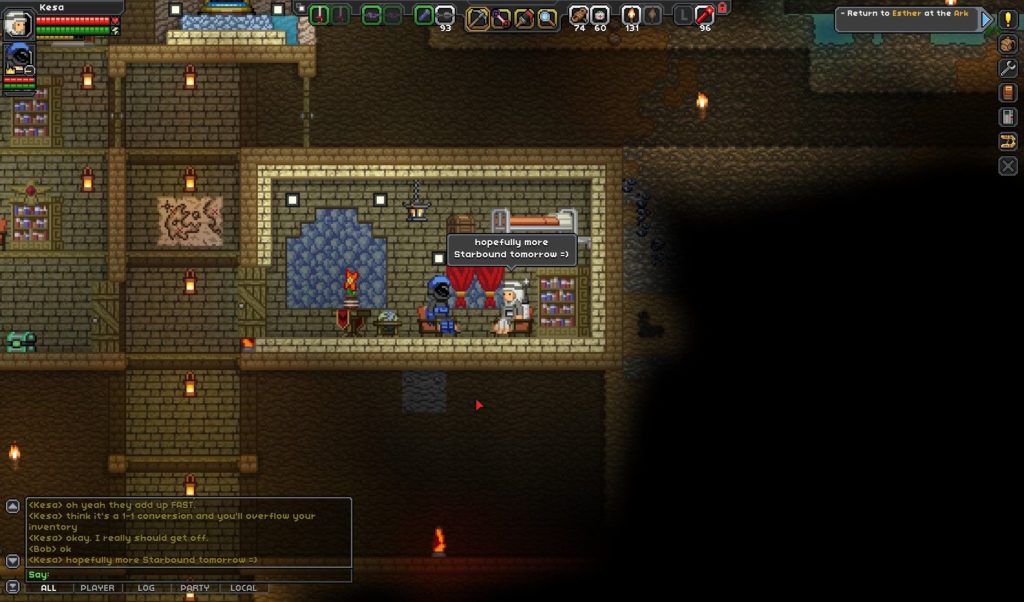 "Kesa's room"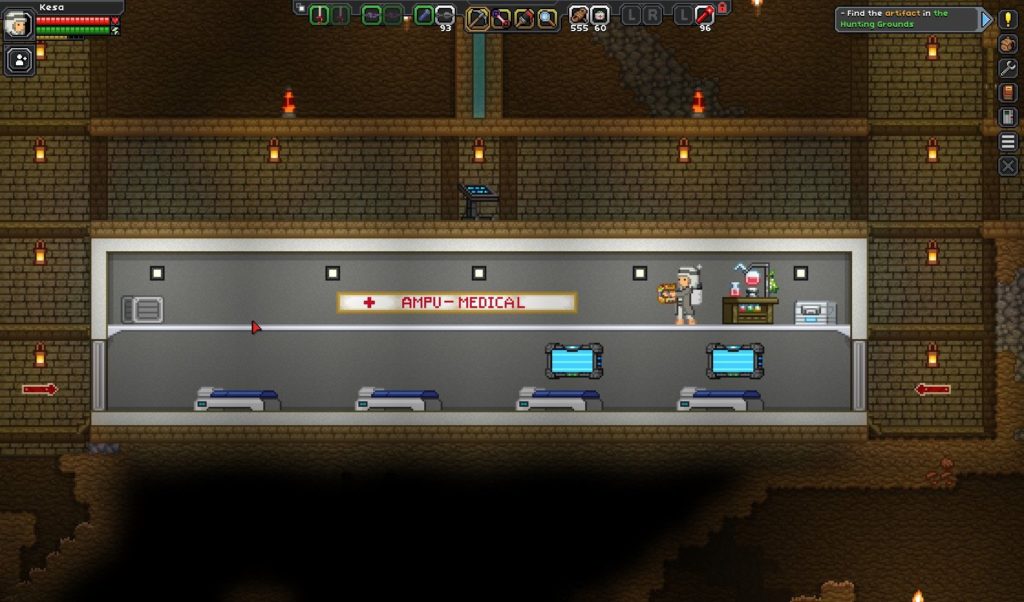 "Our very best humanitarian work."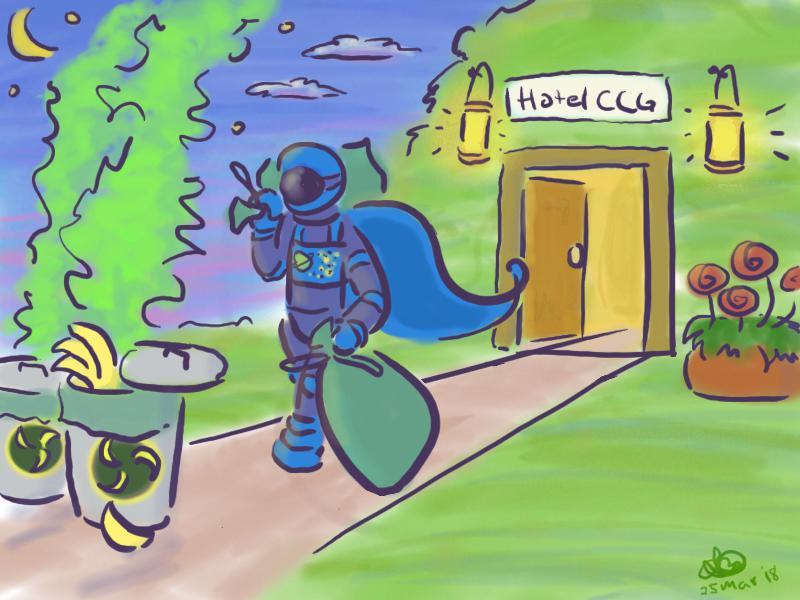 "Hotel CCG"
Starbound meant quality time spent with friends far away, fun that let me forget my problems for an hour and smile. I hope, whatever games you play, you experience that too.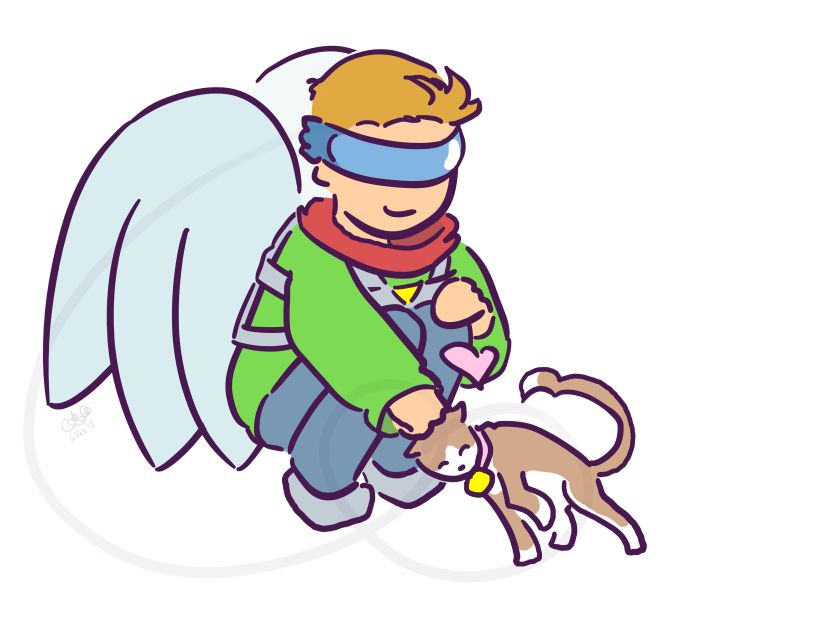 "Starbound Kitty"