CC Dispatch - August 2018
In 2015, the Steam Controller and Steam Link were released, alongside items called "Steam Machines." This was Valve's way of pushing the PC from the desktop to the living room, to allow people to play their PC games with a controller that emulated a keyboard and mouse, that displayed video and provided audio from the host PC to the TV screen, and if needed, provide a console-like replacement to bridge the gap in one go.
I'll let you know right now that the Steam Machines were a complete flop. The idea of shelling out more than $300 for a PC running Linux that couldn't be upgraded in any way just didn't work with people.

However, the Steam Link and Steam Controller have survived to this day, and are still being sold and produced.
But, how well do they do their job?
I'll cut to the chase and say that, personally, I think they work pretty dang well. However, this can vary wildly between users, setups and preferences.
Starting with the controller, it is probably one of the most bizarre pieces of controller hardware I've ever used.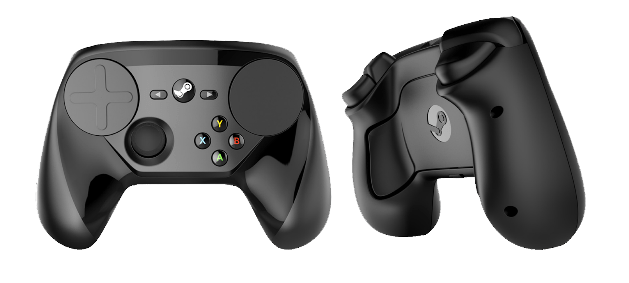 And I love it.
Of course, this is merely personal preference. I mention it being so weird for a reason, there's no other controller quite like it, and as such, there's a decent chance that it just won't click with most folks.
There's no right stick, unlike almost every other controller on the market today. Instead you have a smooth trackpad designed to function as both a right stick and a mouse, if needed.
The advertised touchpads and haptic feedback work quite well, with customization options for the entire controller being absolutely astounding. I can change whatever inputs I want for any title on the fly, if I wanted to bind a button to a mouse input, sure: I could do that. Add in a touch of Gyro control for additional precision for trackpad aiming? Sure thing.
Make the controller "sing"?
100% doable.
Here's a short demo of it "singing" three different tracks, Ninja Gaiden Stage 4-2 (NES), Mega Man X: Opening Stage (SNES), and Team Fortress 2: Soldier of Dance (PC).
If needed, the CAD, or Computer Assisted Design files for the controller are also available for download here:
https://steamcommunity.com/games/353370/announcements/detail/901091250587575759
This allows one to 3D print replacement parts or re-design parts for their own use.

The customization is, to me, the strongest selling point of this device. Of course, it isn't perfect. The controller has a weird concave shape, which for some, leads to discomfort. It also does not work with any games not attached to Steam in some factor, if you want to play a game with it, it needs to either be in your Steam Library or be added as a non-Steam shortcut.
No customizations function if Steam is not running. It's wholly reliant on the client currently.
The controller's oddity is a drawback for some, but in my opinion it's more than made up for by the customization options both in terms of inputs and the hardware itself.

I'm not scoring anything in this review, but the Controller receives my recommendation.
Now, on to the Link: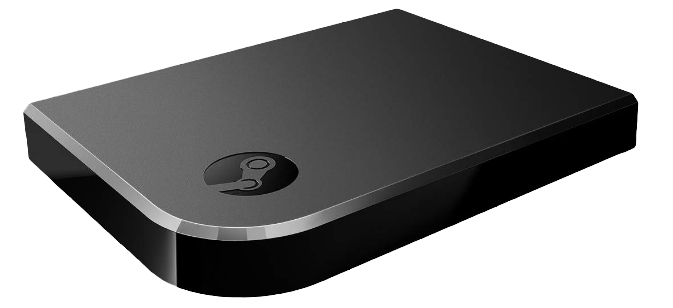 This thing is more or less a Chromecast for the Steam client. However, you can also use it to stream your desktop.
It's about as powerful as the original RasPi model, and as of late, Valve has been phasing this piece of hardware out in favor of a software app built into newer Samsung Smart TVs and recently made available for free download on Android. (Apple has been strangely hesitant to allow it onto iOS.)
In both cases, the purpose of the Link is to allow your Steam games to be broadcast over your home network to another screen. The hardware link has 3 USB ports, wireless controller support, and an option to connect it to your home network via either Wi-Fi or Ethernet.
Ethernet is strongly recommended for this thing. Wi-Fi works for some, but things tend to get snagged pretty easily for most.
In terms of the App, what little experience I've had with it has been quite positive. Other than it only being available on Android, leading to some devices not supporting it well (BLU's Studio G was completely unable to do anything with it.) and others having no issue in the slightest.
Input lag is minimal, if present at all, but I wouldn't advise playing something like Super Meat Boy or any online competitive title such as Counter-Strike through it.
However, the mobile app only supports Wi-Fi connections, and your screen is quite tiny in comparison to what the Hardware Link offers.
Also someone recently got Half-Life to run on a Link natively. I'll be experimenting with this more in the future.
https://github.com/zeroxthreef/Half-Link
Theoretically it seems the Link could be its own console.
I personally prefer the Hardware Link over the Software App version. Both work, if your home network and main PC are up to the task.
The Hardware Link gets a strong recommendation from me, especially with how, as of late, it's been easy to get one for pocket change.
The Link App works, but isn't my preferred setup. If you want to mess with it, go ahead. Just have a bluetooth controller around.

The Steam Controller and Link are placed into the "Good" category of accessories, although your mileage may vary.


"Kenobi for President (You don't need to see his ID, move along.)"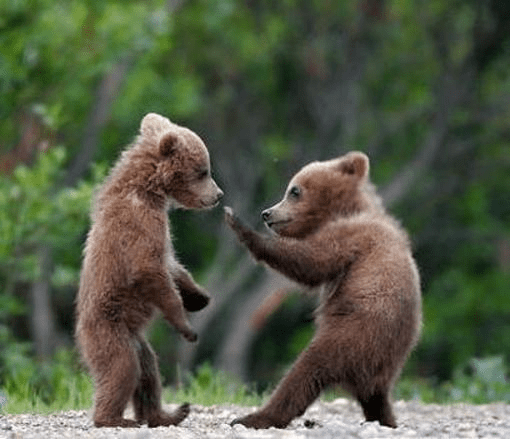 If you have a fantastic caption for this month's image, please send it to neo@ccgaming.com, private message NeoJabez on our forums, or leave a comment at the bottom of the newsletter.
The winner of the Caption This contest will receive the incredibly impressive and valuable prize of bragging rights for an entire month!
Caption This: Last Month's Winner!
I'm always looking for new and exciting ways to share content, and make things truly interactive for everyone. So, here's another interesting Bible Quiz. I'm responsible for all the questions and answers, so if anyone finds fault, please find them with me alone.
I truly hope that this quiz is fun and you'd like to see more content like this! Enjoy!
The above trailer was for a History Channel miniseries of ten episodes, titled "The Bible", which was on television in 2013. This miniseries was put together and produced by Roma Downey and Mark Burnett, who are married. Roma Downey is an actress who's greatest claim to fame might be the television series, "Touched By An Angel", whereas her husband Mark is the Chairman of MGM Worldwide Television Group, and is the producer of "Survivor", "The Voice", "Shark Tank" "Kevin Hart's TKO", and Jamie Foxx's "Beat Shazam".

We really want to thank you for reading! We hope very sincerely that we offered entertainment, interactivity, and fascinating content!
Please feel free to comment below and tell us how we did! And stay tuned for our August Newsletter! We hope to take your comments and suggestions and continually improve future editions!
Anyone interested in contributing to the newsletter with written articles, graphics artwork, music, videos, or virtually any other type of media is welcomed! Let's show everyone the kind of content creation the Christian Crew is capable of sharing! All inquiries should be routed to NeoJabez at neo@ccgaming.com. You can also Private Message Neo through our forums from his profile by clicking HERE.