James 1:5 If any of you lacks wisdom, you should ask God, who gives generously to all without finding fault, and it will be given to you.
It was a cool summer evening in Minnetonka, and I was lost. Hopelessly. The winding streets and rows of houses had put me in a place of great confusion. I began to vent my frustration and yelled at my empty car. Silence. It was time for me to admit defeat. I pulled over to the side of the road, pulled up my GPS and entered the coordinates. I was at my destination five minutes later.
So it is with my relationship with God, sometimes. When I try to navigate the road myself, I always find myself in a place of hopeless confusion at the end. Why am I here and where do I go? It always comes back to a point where I recognize my need for God's hand and guidance.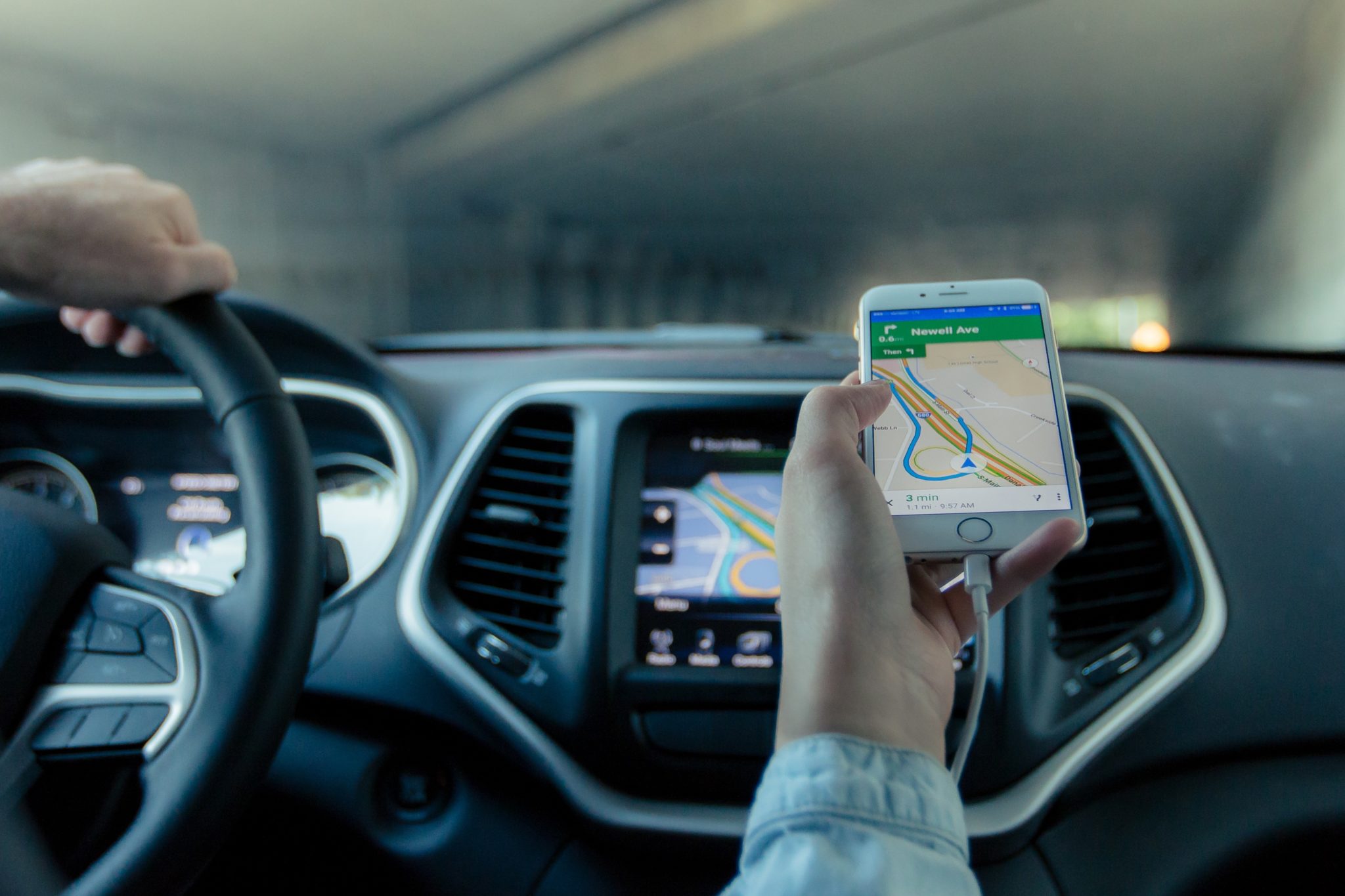 Tozer agrees:
"As the sailor locates his position on the sea by "shooting" the sun, so we may get our moral bearings by looking at God. We must begin with God. We are right when, and only when, we stand in right position relative to God, and we are wrong so far and so long as we stand in any other position."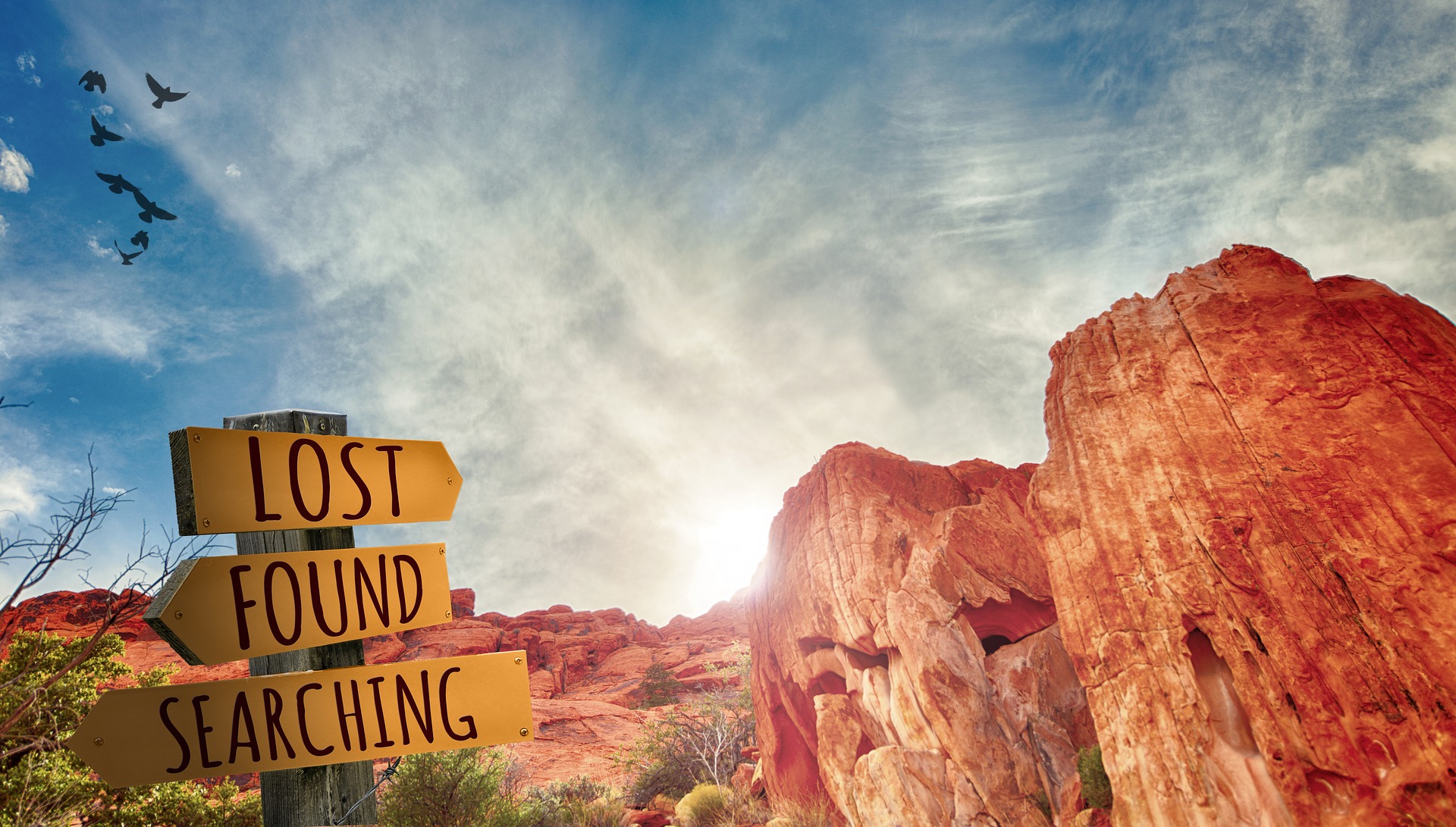 It is strange that I find myself trying to do things my own way because I often find God's way too difficult, but my end point is always more pain and suffering. It's like I never learn. Thank you, Lord, for being so patient.  
Father, I want to stop doing things my own way, but I often do not know how—or I do and I do not want to because of the challenge ahead. Give me strength and courage to follow you in all ways. Bear with me as I learn. Amen.
Recently, I decided to upgrade my phone from the Samsung S8+ to the Google Pixel 2 XL. First and foremost, (and don't get me wrong), the S8+ is a great phone, but I have my reasons for deciding to switch over to the Pixel 2 XL. I'll explain that later in my review, but my first impressions are really great, and that it is quite affordable, in my personal opinion.
What exactly, is the Pixel 2? The Pixel 2 is a smartphone made directly by Google and manufactured by LG and HTC. Specifically, the Pixel 2 is manufactured by LG, and the XL version is manufactured by HTC. In my personal opinion this isn't a real big deal, but there are differences in the battery. Both have a Qualcomm Snapdragon 835 processor, and a QHD+ (2880×1440) AMOLED display at 538ppi, as well as 100,000:1 super contrast ratio, with 3D Corning Gorilla Glass 5. The full list of specs can be found here:
If you want a headphone jack, you're out of luck with this, as it only has a USB-Type C connector on it. You will need adapters out the wazoo, but Bluetooth speakers are pretty much becoming the norm right now, and this device has Bluetooth 5.0. What's in the box? It comes with a SIM ejector tool, USB Type-C cable (Type-C on both ends of the cable) and a Type-C wall charger, followed by a USB-C to 3.5mm headphone adapter. The default storage for both phones come in at 64 and 128gb, but they have no options for expandable storage. However, they come with 2 free years of unlimited storage for photos and videos that you take (basically on the Google Cloud). They come in Black and Panda (Black and White) for the XL, however, the Pixel 2 has three different colors, Kinda Blue, Clearly White and Just Black.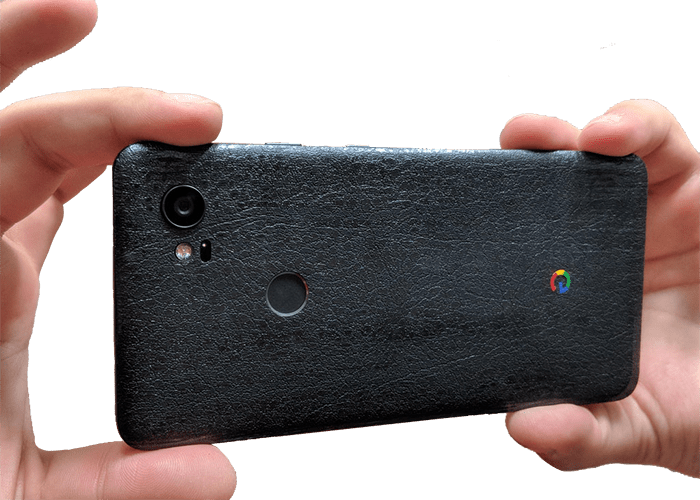 My thoughts on the Pixel 2 XL: I personally love it, and I love the fact that if you squeeze the sides of the phone it brings up the Google Assistant without the need of a best friend button, (I'm looking at you, S8/S9!), and it also has the options to be remapped to a different voice assistant via applications or rooting. (Please be careful if you root it, you will void the warranty doing so.) I really don't mind not having a headphone jack as I have JBL headphones that are my primary listening devices, and they feel very comfortable anyway. I didn't really need a headphone jack, but if I do want to use it, I can always use the provided headphone adapter. The other main complaint is that Google has said that the coating on the back of the phone can cause pigments from your jeans or pants to transfer over, so either a skin or a case is recommended. If you just want to go with a skin, I do recommend those from Dbrand, like I have in dragon-skin red and black, which looks amazing. Plus, you can change the glass color with a skin, but the caveat of that is that it is susceptible to bending if you are rocking the XL, though the pixel 2 is not susceptible to that. What I also like about it, is that it is a vanilla android, meaning no bloatware and you are getting the latest androidOS on your phone.

All in all, this is a great phone, and I personally love it. I feel that this is a great phone for those who are looking to upgrade and like the vanilla android experience with a few drawbacks depending on your view; such as no headphone jack, or wireless charging.
Pros:
Great display
Vanilla android experience
Great camera
Awesome offers for a lack of expandable storage
Neutral:
Cons:


Previously on Ark: Survival Evolved . . .
The new Extinction Core server successfully launched to the cheers of hungry dinos everywhere.  One particularly happy alpha parasaur satisfied his hunger by eating both my parasaur and me. As I have warned you all many times before, parasaurs can not be trusted.  
The ragnarok server also continues to be popular for those of you who prefer a slightly less death filled experience.
More Information: HERE
This last month, Overwatch had its second anniversary! All of the past event game modes were rotated in and out of the arcade, and every event skin was available in-game in the anniversary lootboxes.
For now, Overwatch Custom Game Nights are now just Overwatch Nights, and we're doing more Arcade modes on Overwatch Nights when people desire. The Hanzo rework has been released and the Symmetra rework is currently on the PTR.
Rocket League/PUBG
On July 13th, There will be a giveaway at the start of Rocket League Night (8PM EST / 5PM PAC) This giveaway will include 2 copies of Rocket League and one copy of PUBG (PLAYERUNKNOWN'S BATTLEGROUNDS). If you don't have Rocket League or PUBG and want the games or have friends that want them, this is your chance! Invite your friends!
***Discord is required to participate in this giveaway!***
Editor's Note: Yes-
FREE!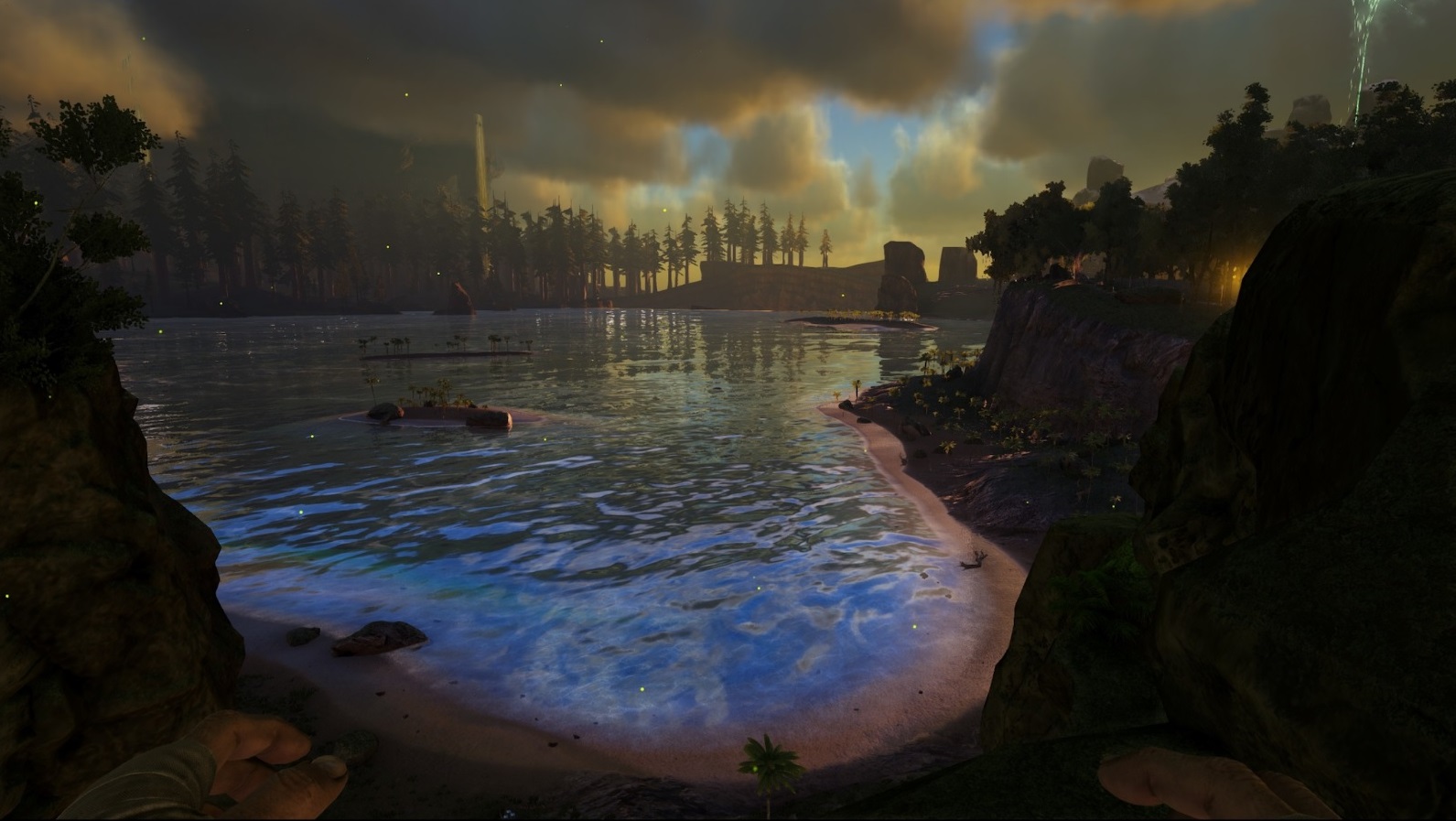 The Interview should return soon! Stay Tuned!
"Food consists of spaceships, planets and asteroids, and my stomach is a black hole 😀."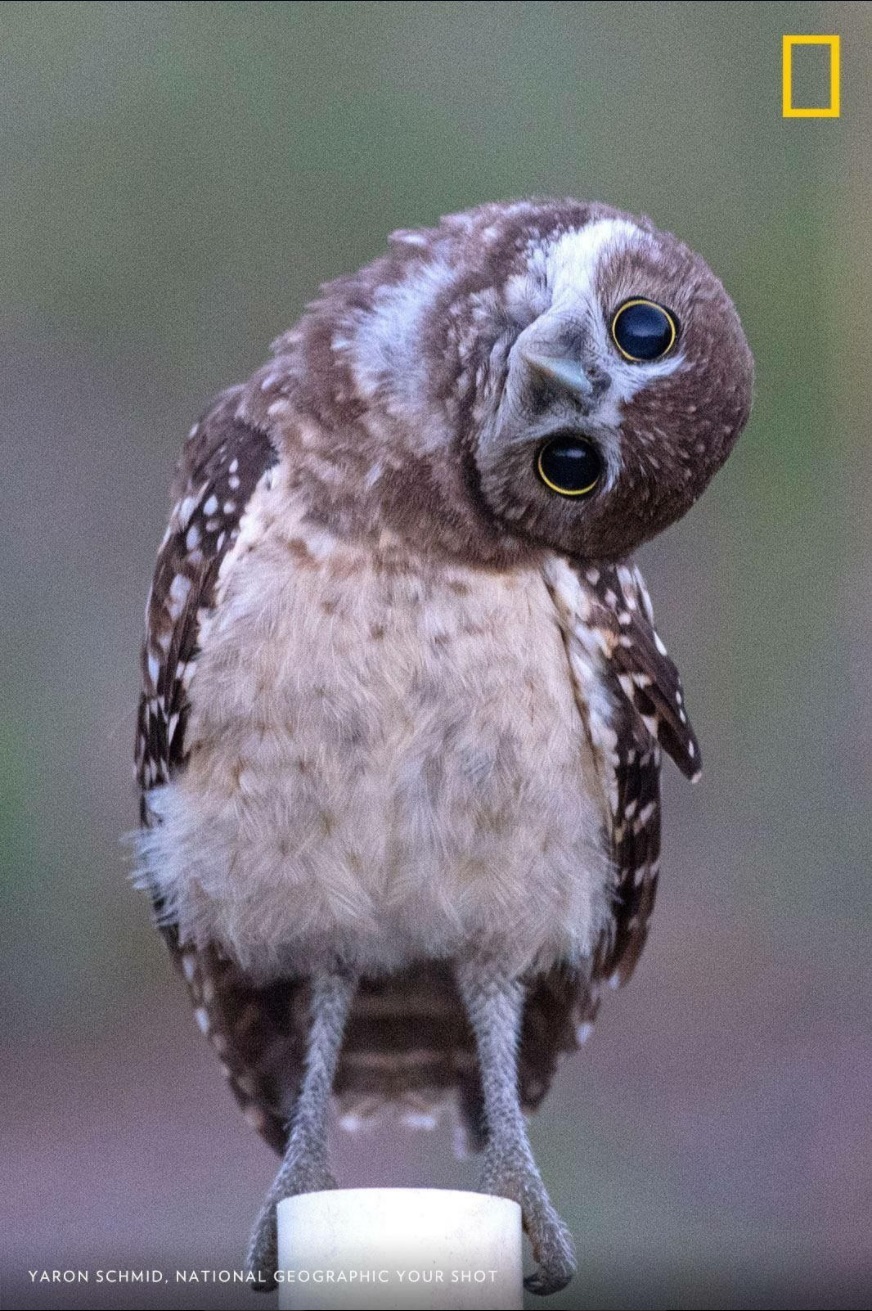 If you have a fantastic caption for this month's image, please send it to neo@ccgaming.com, private message NeoJabez on our forums, or leave a comment at the bottom of the newsletter.
The winner of the Caption This contest will receive the incredibly impressive and valuable prize of bragging rights for an entire month!
Caption This: Last Month's Winner!
God can use anyone or anything for his purpose
First, a DISCLAIMER: I am no teacher. I hold no degrees in fields that would put letters of note behind my name. I'm not a CEO, I'm not a trustee of any Fortune 500 companies, 501 c(3) charities, or scholarships. I've never written a New York Times Bestseller, I've given no TED TALKS, there are no buildings, campuses, hospitals, or high schools named after me.
God doesn't care about how many likes I've earned, how many times my thoughts have been re-tweeted, and is wholly unimpressed by my number of friends, followers, or my amount of post reach.
Please do not trust a SINGLE THING I SAY for yourself, without your own research. God has given you The Word for a reason. It is within your own reach to read His Word, to study its impact for YOUR LIFE, and to build YOUR relationship with Him.
I only offer some thoughts. Perhaps even wrong or mistaken thoughts. Any mistakes in the information I share is my own. This is another reason you should look into things for yourself, because an imperfect, non-teacher is telling you these things.
Having said that, please understand that God can use ANYONE or ANY THING for His purpose. The "GREATS" of the Bible were faulty people, just like you and I. They had bad habits, wrong thoughts, and sleepless nights, just like you and I.
Noah was a drunk. Abraham was too old. Isaac was a daydreamer. Jacob was a liar. Moses had a stuttering problem. Gideon was afraid. Jeremiah and Timothy were too young. David was an adulterer and a murderer. Jonah ran from God. Peter denied Christ.
The disciples fell asleep while praying. Martha worried about everything. The Samaritan woman was divorced (more than once). Zacchaeus was too small. Paul was too religious. Timothy had an ulcer. Lazarus was dead!
God doesn't call the equipped, he equips the called.
Paul says:

"Consider your calling, brothers: not many of you were wise according to worldly standards, not many were powerful, not many were of noble birth. But God chose what is foolish in the world to shame the wise; God chose what is weak in the world to shame the strong; God chose what is low and despised in the world, even things that are not, to bring to nothing things that are, so that no human being might boast in the presence of God." (1 Corinthians 1:26–29)
The following list is MOSTLY secular music, performed by MOSTLY secular artists. In some cases, this music is either a bit obscure, or is listed here because you've heard it before but it never really REGISTERED how deeply its message could be used for God. Some of these songs are actually pretty big hits, but we should listen to them now while thinking about how God might use them for a higher purpose.
Some of these people are deeply flawed, or seemingly 100% out of touch with God or His Thoughts. It's still possible though, that like when Nero was given authority over Rome at the time of Paul's imprisonment, maybe God called Bono from U2, or some other artist to say the right thing at the right time just so YOU would hear it. (Heck, maybe even *gulp* MattyB.)
All things are possible in Christ.

This is a slider, please swipe or use your mouse to go to the next slide.
There are so many more songs that could be shared here. There are so many more stories out there we might not have found out enough about to realize they are anchored in God, or for God.
Some people might see one or two of these entries as bordering on blasphemous to have on a Christian website, or in a Christian Newsletter, but I remind you…Our service isn't so much for the well, it is primarily for the sick. Sometimes we need to be able to relate to and identify with those who need us most. Jesus Himself did this, and was judged harshly for it.
How can we be any different?

We really want to thank you for reading! We hope very sincerely that we offered entertainment, interactivity, and fascinating content!
Please feel free to comment below and tell us how we did! And stay tuned for our August Newsletter! We hope to take your comments and suggestions and continually improve future editions!
Anyone interested in contributing to the newsletter with written articles, graphics artwork, music, videos, or virtually any other type of media is welcomed! Let's show everyone the kind of content creation the Christian Crew is capable of sharing! All inquiries should be routed to NeoJabez at neo@ccgaming.com. You can also Private Message Neo through our forums from his profile by clicking HERE.